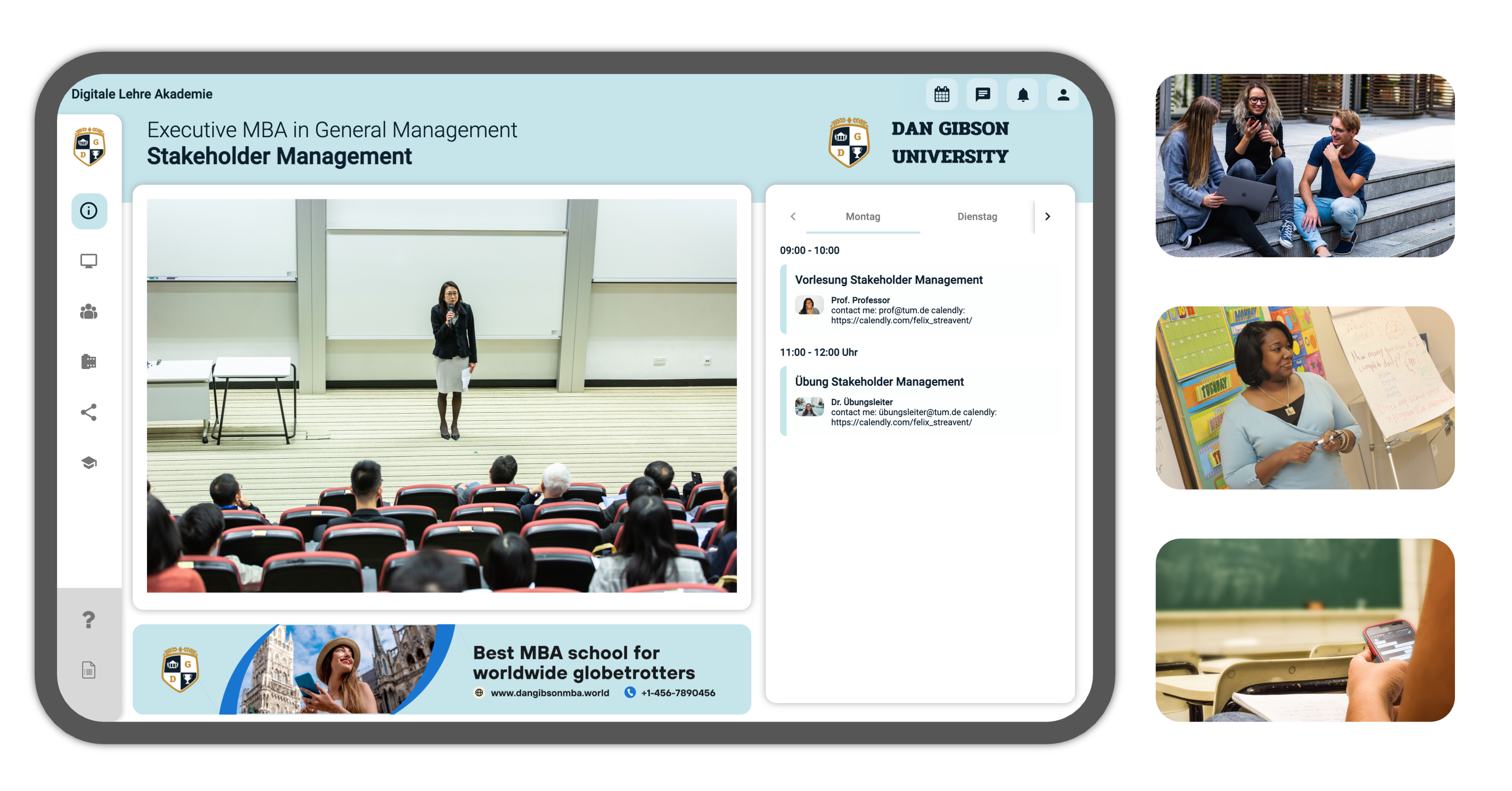 Digital Academy and Digital Education
Create your individual e-learning platform with your own design and appropriate functionality with just a few clicks. Combine modules such as live streaming, workshop area and learning library.

With the mobile app, your learners always have everything they need in their pocket.

Digital Education: Lectures, exercises and workshops
Use the live streaming module (RTMP and more possible) for lectures with many participants. Students can ask questions and participate in polls via chat.

For exercises and workshops, video conferences can be used to work together and helpful tools such as Miro can be embedded as a whiteboard via split screen. Existing video conferencing licenses such as Zoom or Webex can be integrated directly.
Digital Education: Registration, login and reception
Your students can enroll directly via the platform and log in with their matriculation number, for example. The role system allows the students to be divided into different groups with different visibility.

Greet learners at the front desk with a welcoming graphic or even a personalized welcome video. Your students can get an overview of the learning plan with the flexible agenda.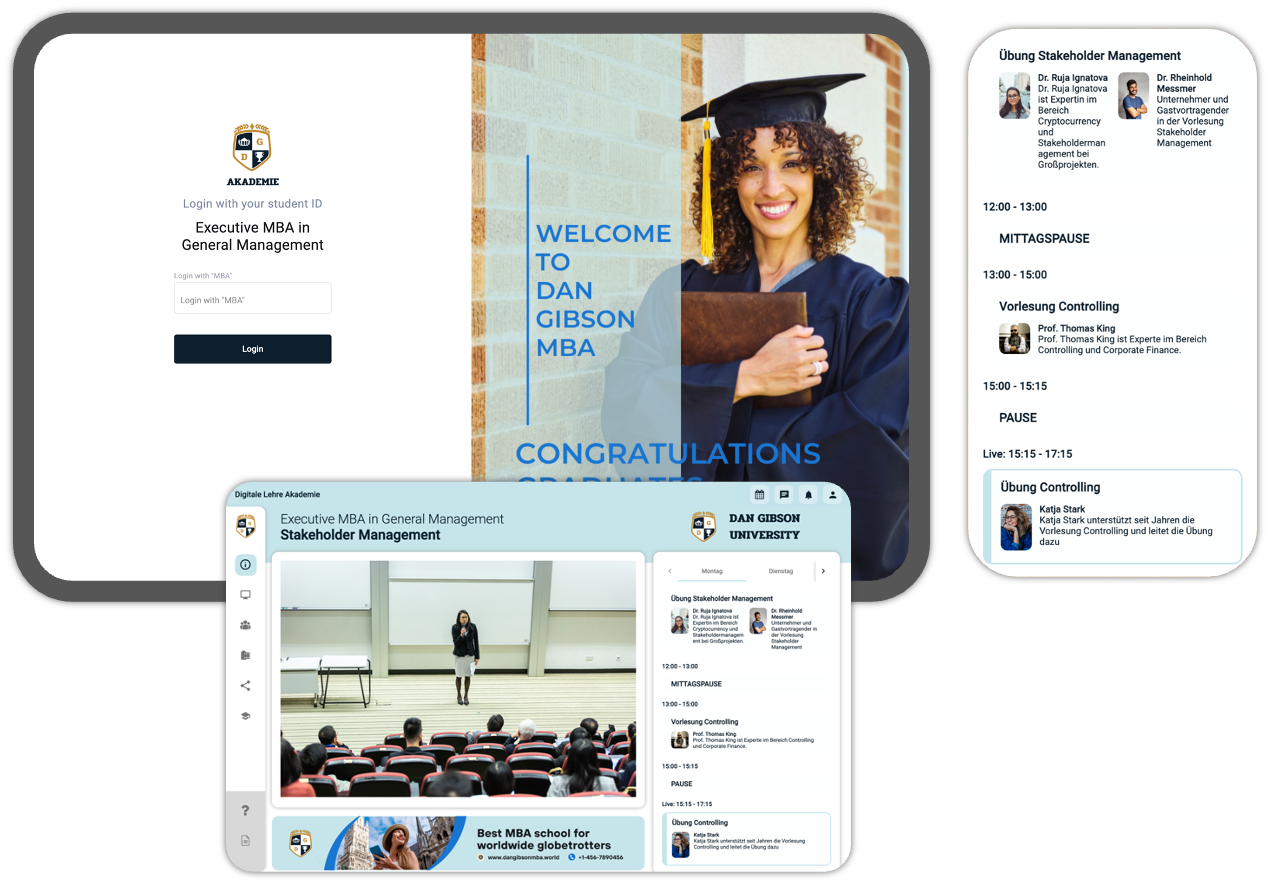 Learning Library, Video Library and Third Party Tools
You can attractively provide various topics, courses and content in the learning library.

Recorded lectures and exercises can be accessed in a "Netflix" look in the video library. In this way, students can always access all content during and after learning units.

Third-party tools such as Miro, Calendly or Mentimeter can also be easily integrated into your learning platform.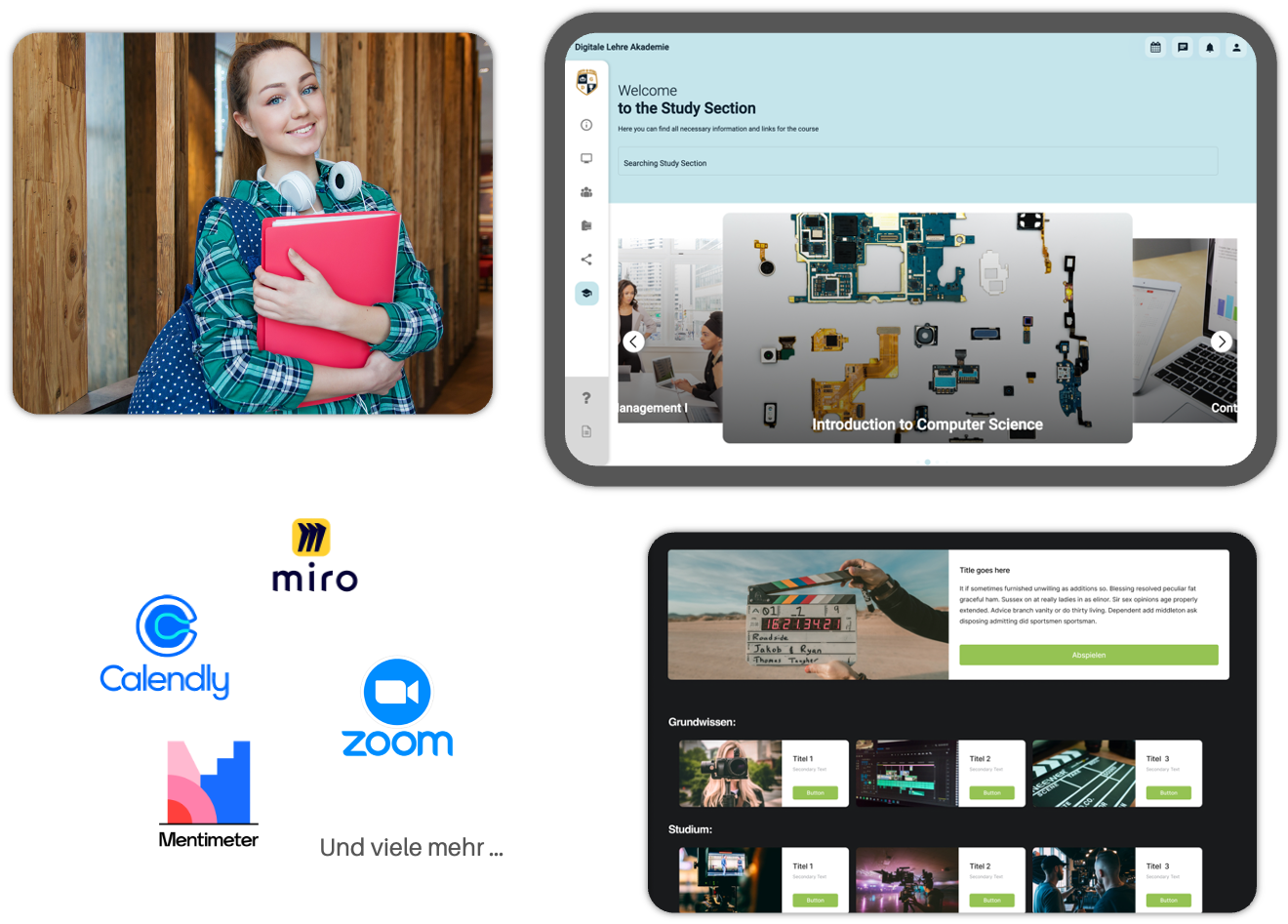 Full throttle with the new Zoom Power-Up
You already work with Zoom, but want a nicer user interface or more functionality?
With our Zoom Power-Up, a complete e-learning platform can be set up on Zoom in one day.
The perfect digital academy to empower digital education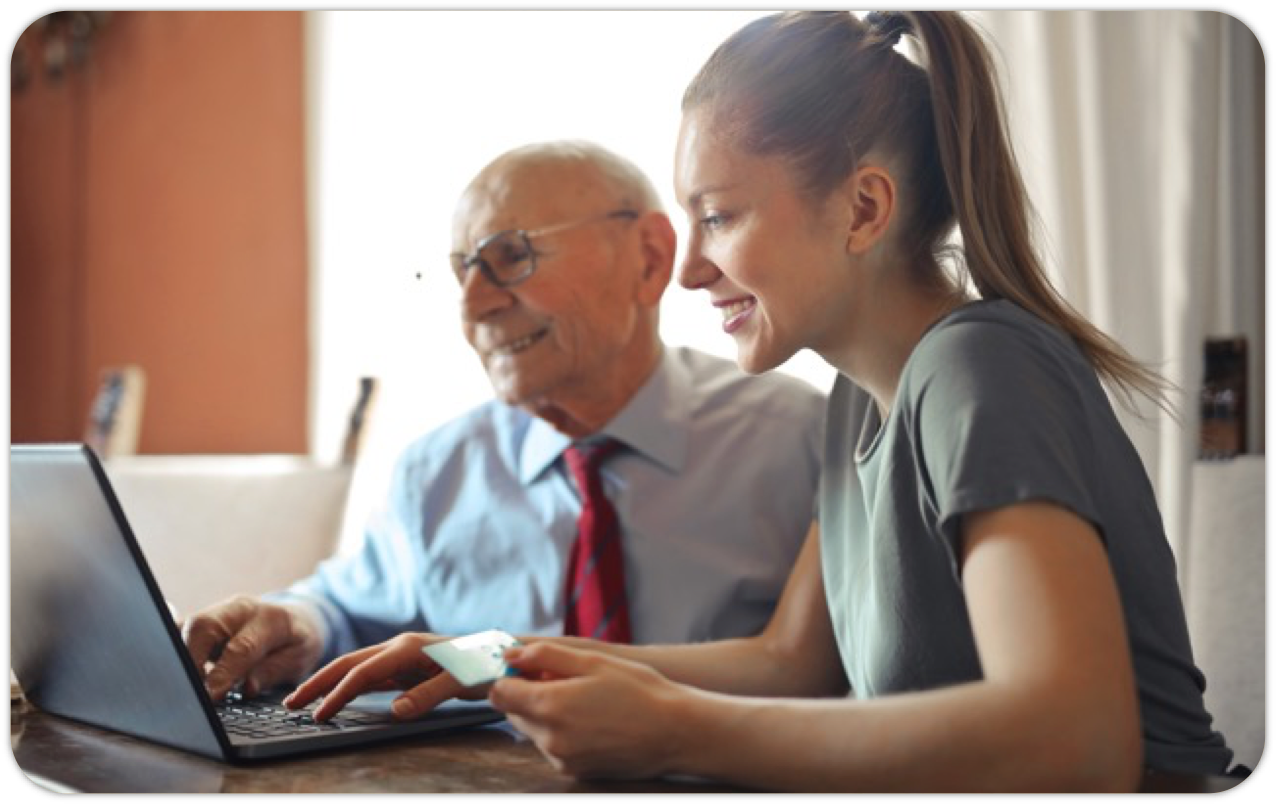 Simply simple
For us, the most important thing is that our software can be used by anyone (whether tech-savvy or not). For both organizers and attendees, we save time and frustration in using it through our intuitive user interface.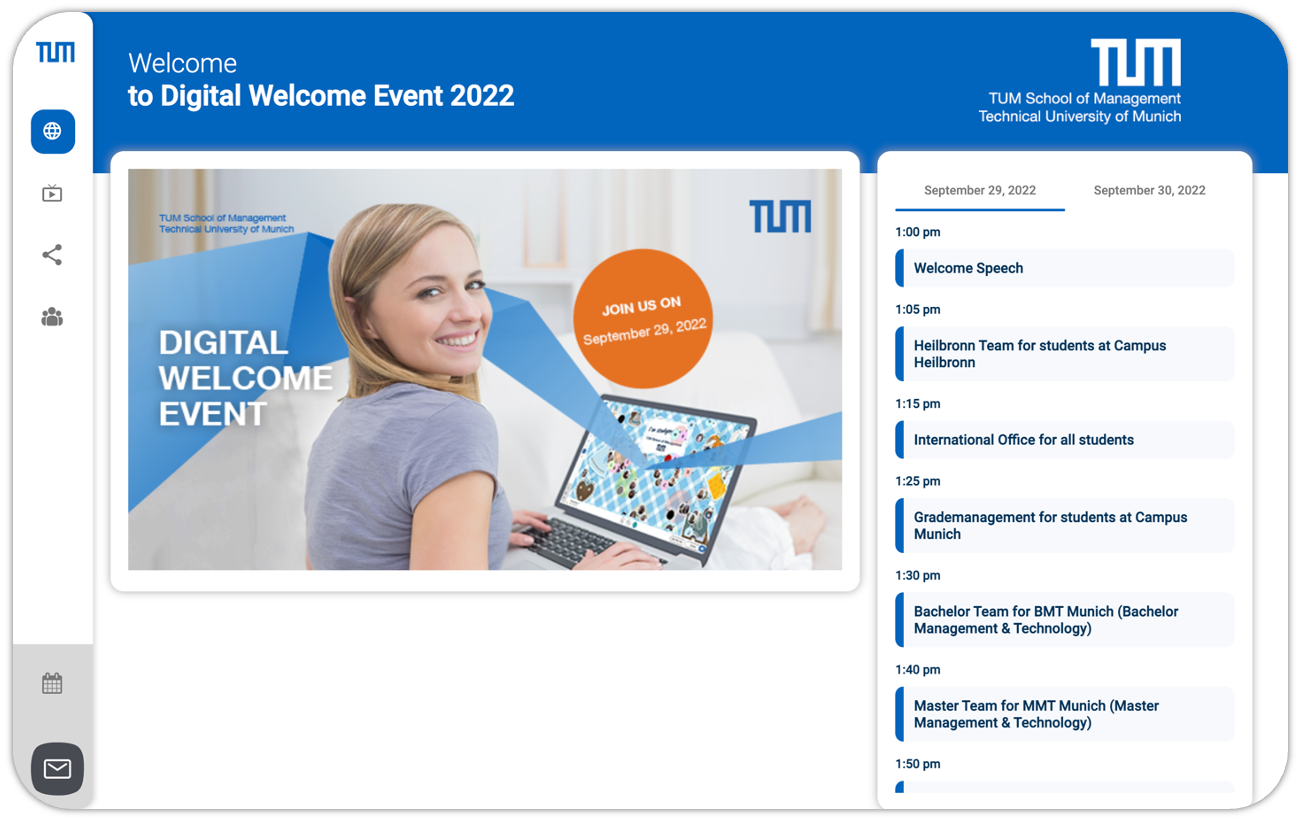 Customized
Streavent is a perfect fit if you need more than a livestream or video call but are also looking for a cost-effective, flexible and perfectly branded solution without hassle. Whether it's an on-site, hybrid or virtual event.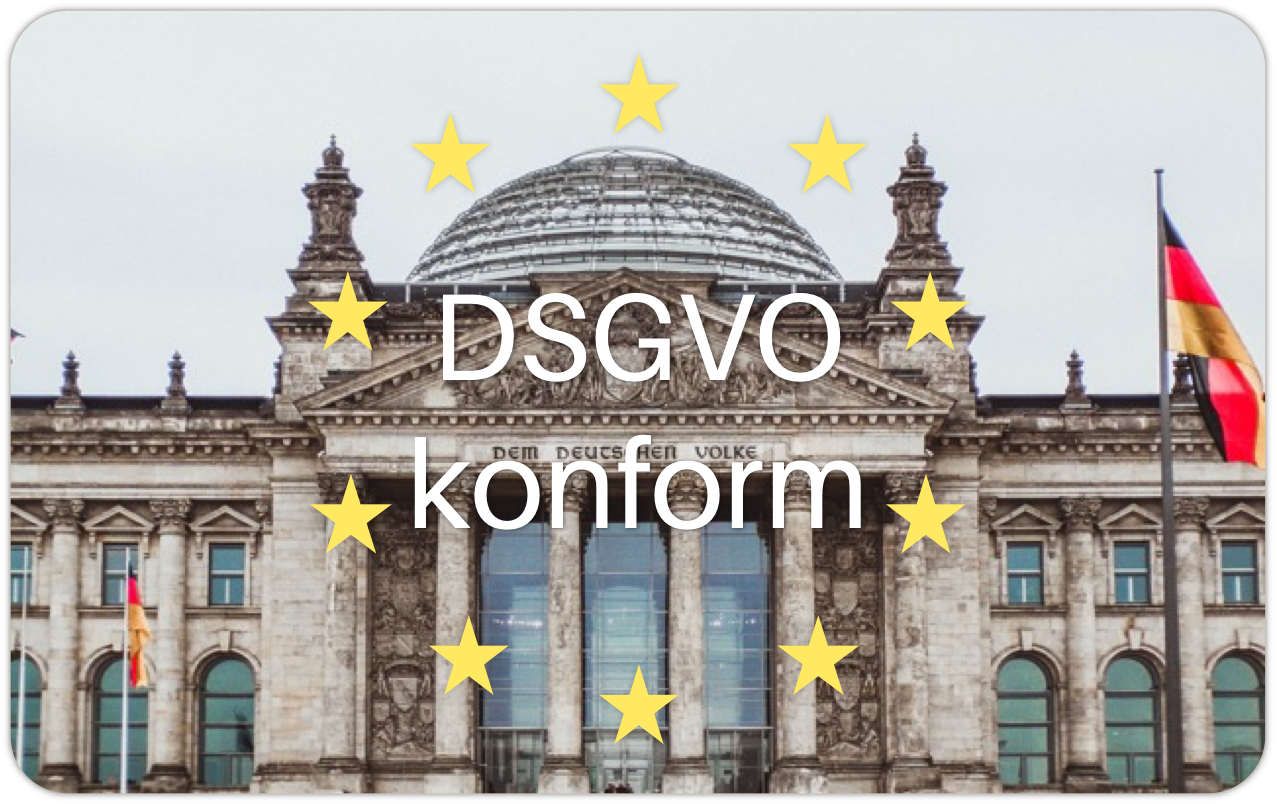 100% DSGVO
As a German company, we care deeply about customer satisfaction and data security. We are constantly developing to provide you with a product that follows the strict, data protection regulations of the EU.
The software for events and education
Easily create professional event apps and event platforms in individual design with flexible functionality.

Whether webinar, on-site, hybrid or digital - Streavent is the right choice and saves time. 100% Made in Germany, 100% DSGVO compliant.