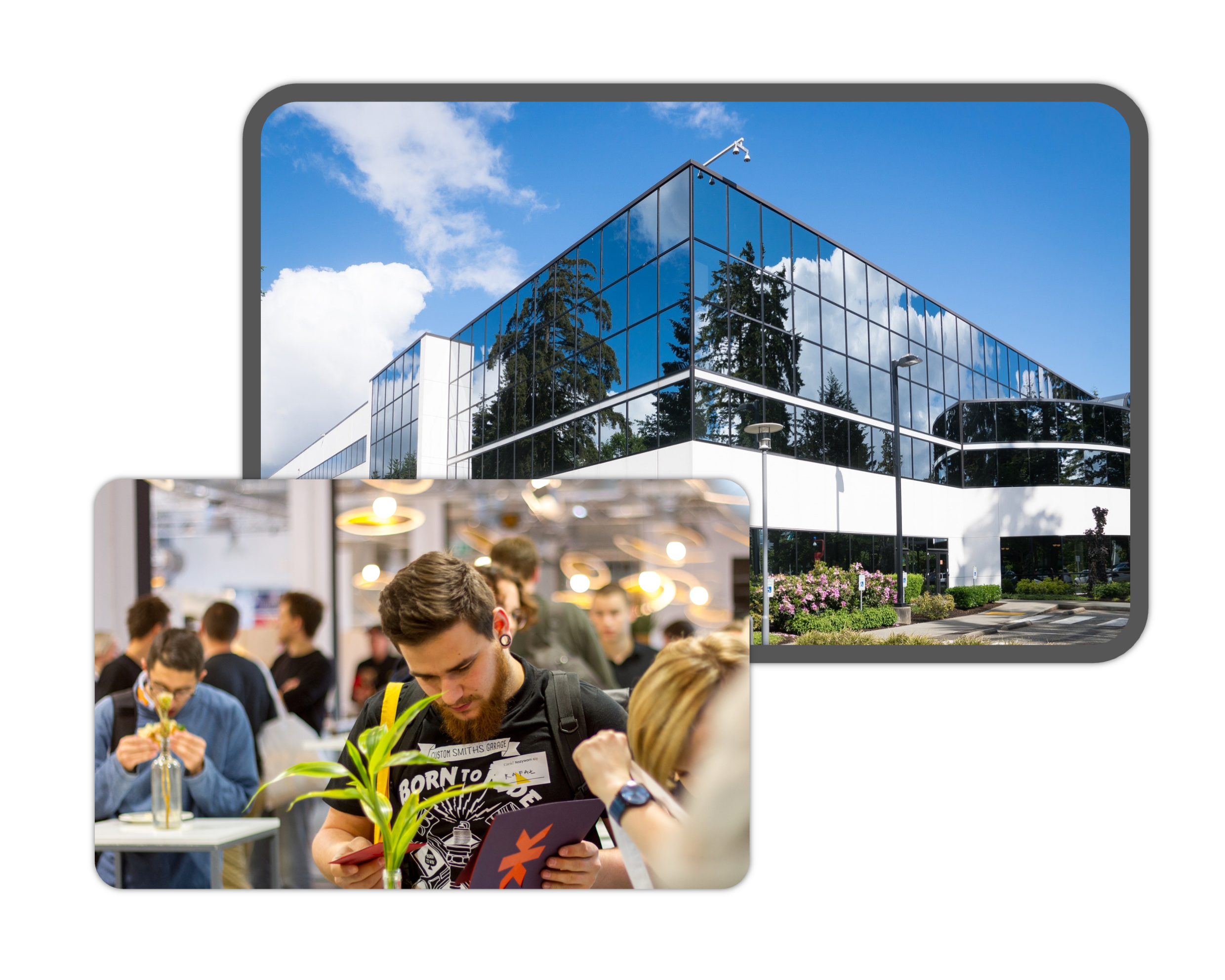 The event software for companies
As an event manager, you often face numerous challenges when planning and running events. From scheduling appointments to speaker and participant management to event communication and collecting feedback - there are many aspects that need to be considered. This can lead to time stress and complex processes that affect your work and burden your events.

Imagine you are in the middle of preparing for a large conference. Time is of the essence and you're struggling to stay on top of the event schedule, resource management, and attendee registration. At the same time, you want to offer your participants the best possible experience. For this you need software that supports you from the administrative organization to the creation of the platform for digital/hybrid events as well as event apps for on-site events and is perfectly integrated into your existing software landscape (e.g. intranet, CRM, ...).

This is where Streavent comes into play. You can use event software to handle all these problems effortlessly. Let us show you how Streavent can be your reliable partner to make your events a long-term success:
100% GDPR compliance
Companies using Streavent benefit from the knowledge that their event data is processed and protected in accordance with the strict data protection regulations of the GDPR (General Data Protection Regulation). The software ensures that personal data is treated securely and confidentially, which increases participant trust and minimizes potential legal risks.
Efficient planning
With Streavent, companies can streamline and automate the planning process of their events. The software provides scheduling, resource management, and attendee registration tools that reduce organizational effort and reduce the time spent on manual processes. This leads to more efficient event planning and implementation.
Top participant experience
The Event-Software for companies enables you to create interactive and engaging events that provide a positive attendee experience. With features like live chat, polls, polls, and multimedia presentations, businesses can increase attendee engagement and interaction. This leads to higher participant satisfaction and a positive image of the company.
Better communication
Streavent provides companies with a central platform for communication and collaboration throughout the event planning process. Teams can efficiently share information, updates and documents, hold discussions and make decisions. Seamless communication and collaboration improves efficiency, minimizes misunderstandings and promotes team spirit.
Data analysis
With Streavent, companies can collect and analyze extensive data about their events. The software offers powerful analytics tools to collect attendee data, engagement statistics and feedback. By analyzing this data, companies can gain valuable insights, identify trends and optimize future events.
Flexibility and scalability
Streavent offers organizations the flexibility and scalability to plan and execute events of any size and type. The software can be customized to the specific needs and goals of the company, be it an internal staff meeting, an external conference or a virtual event. Companies can use Streavent to expand their event portfolio and successfully implement different types of events.

These success stories ...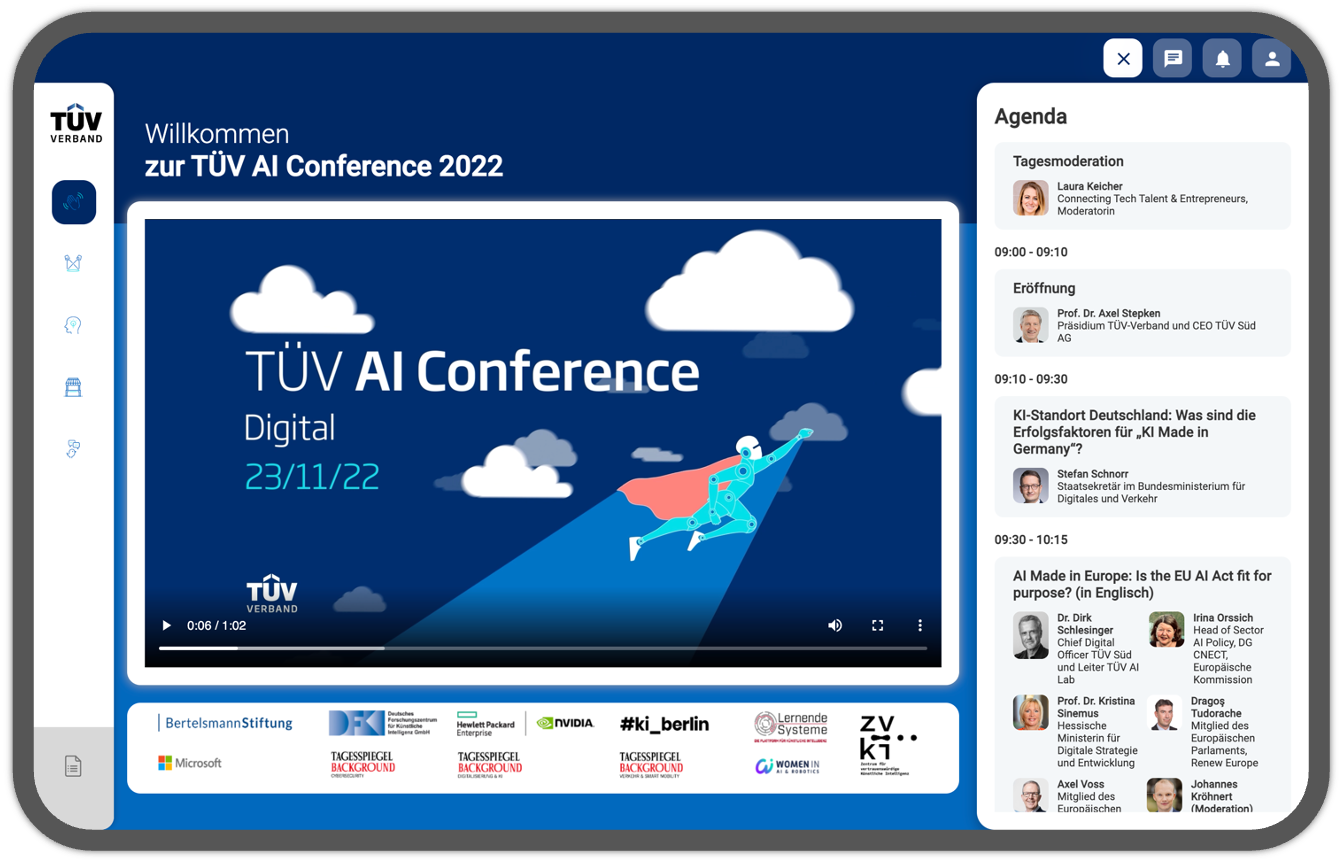 TÜV Association
For the third time, the TÜV AI Conference took place in a hybrid format with guests from politics, research, business and civil society.
Over 800 participants took part on site and digitally. No problem thanks to the combination of event platform and mobile event app.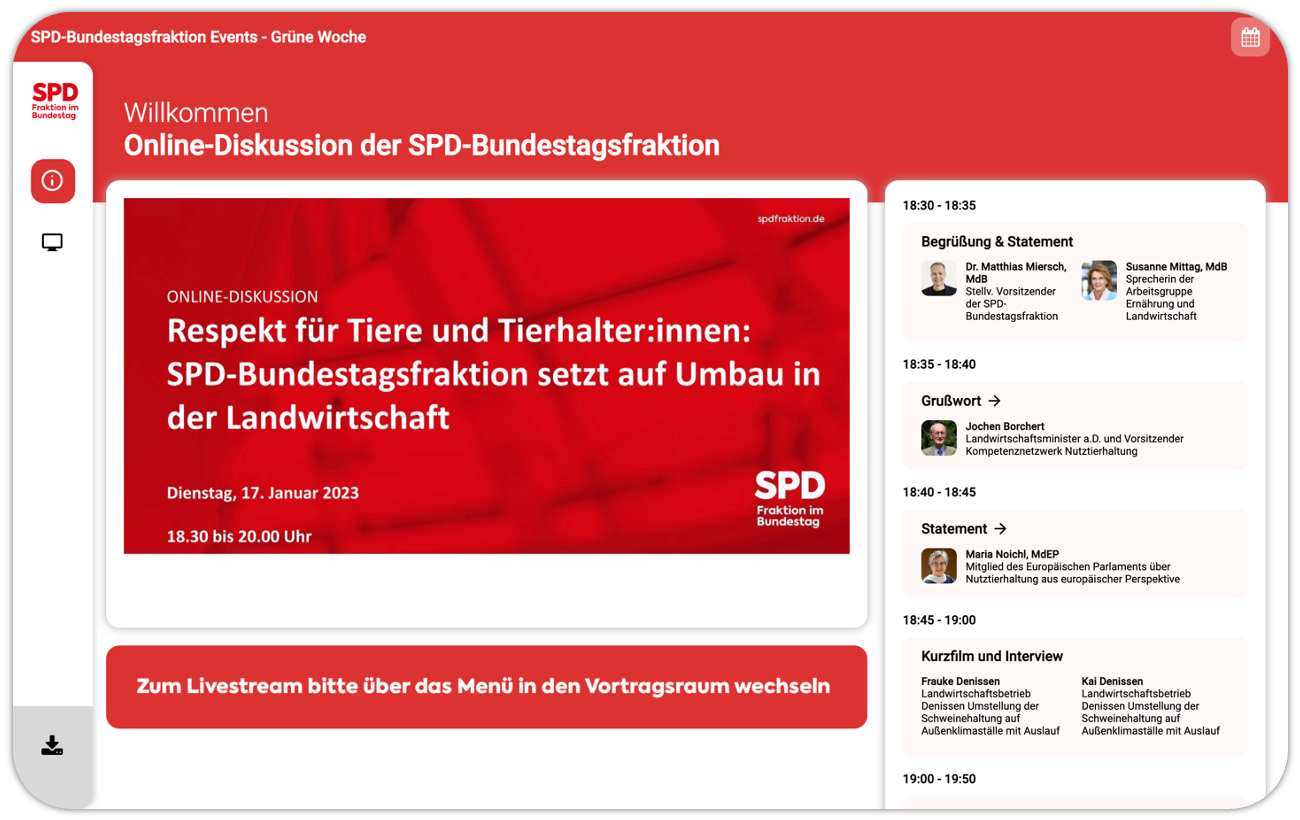 SPD parliamentary group
International Green Week 2023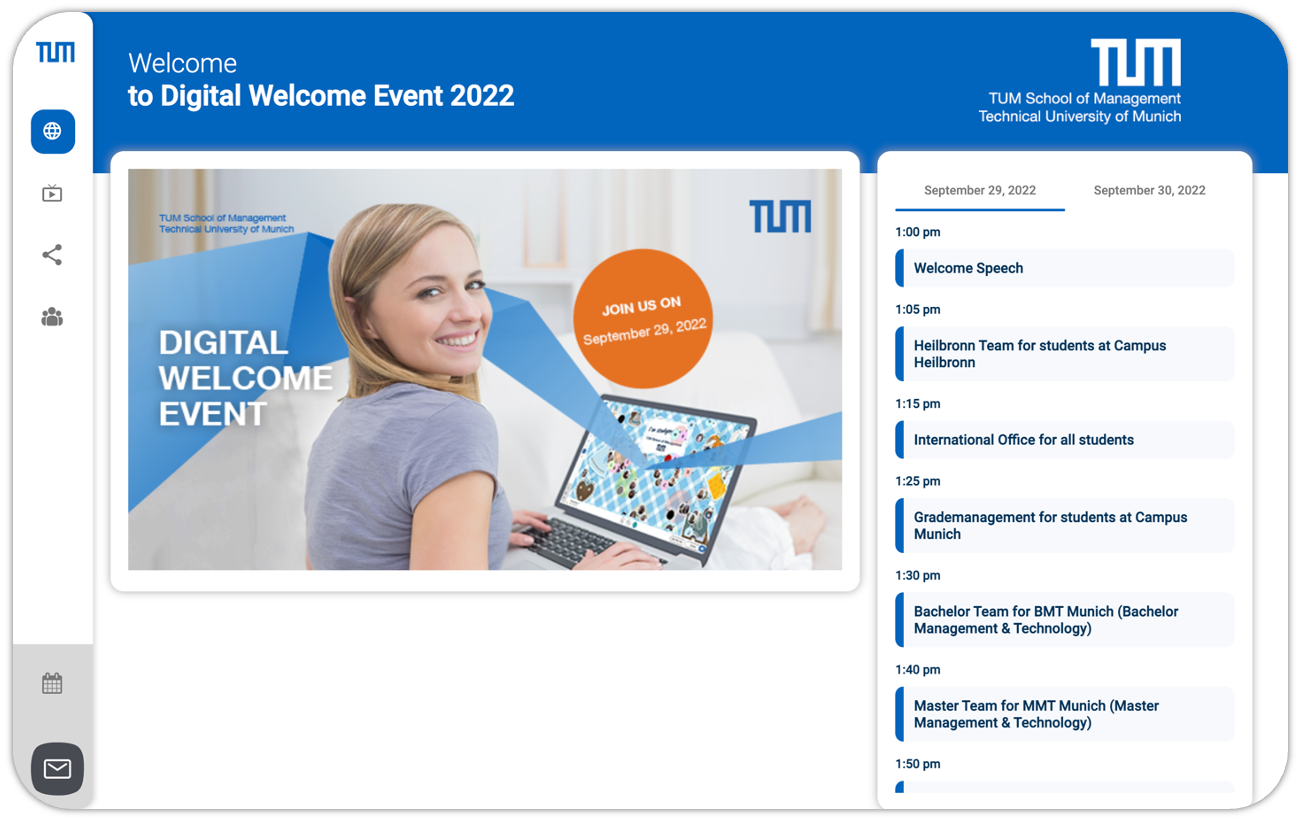 TUM
Welcome event for the new freshmen

Events get better with the Event software for companies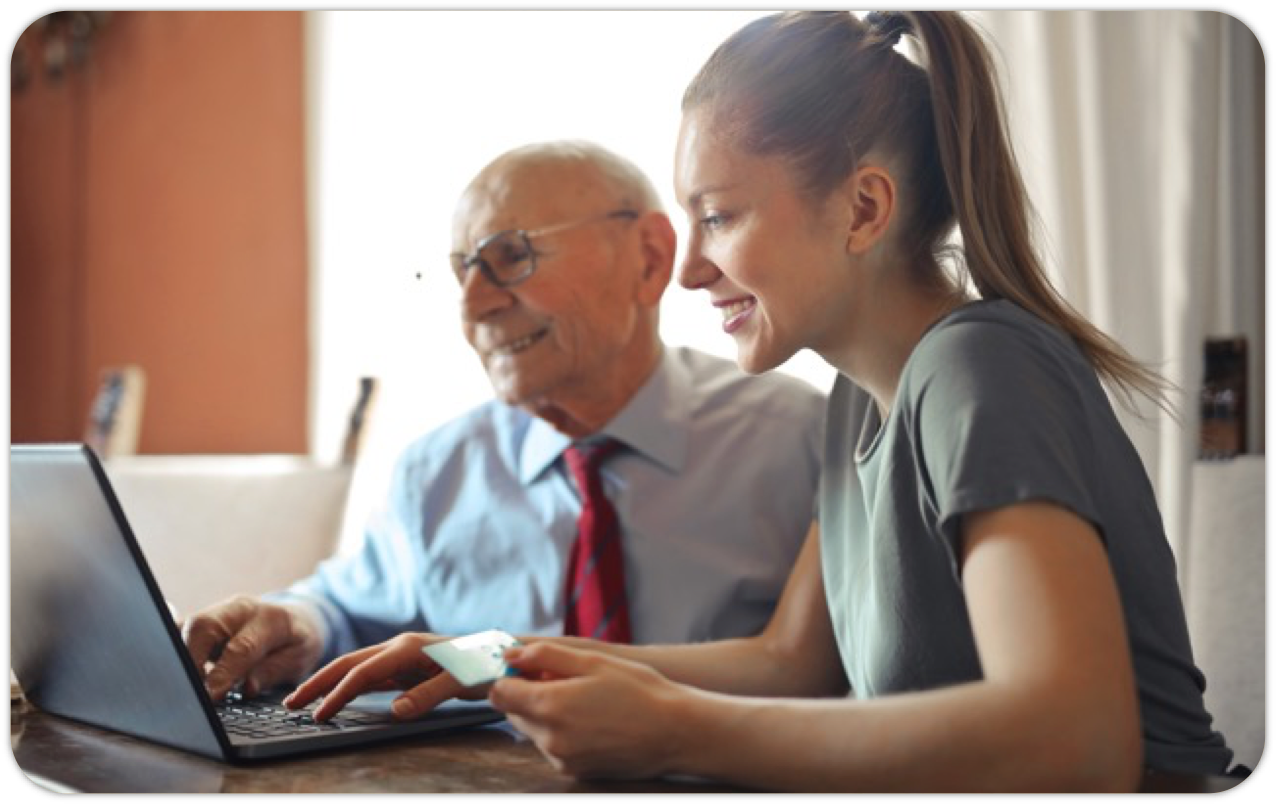 Simply simple
For us, the most important thing is that our software can be used by anyone (whether tech-savvy or not). For both organizers and attendees, we save time and frustration in using it through our intuitive user interface.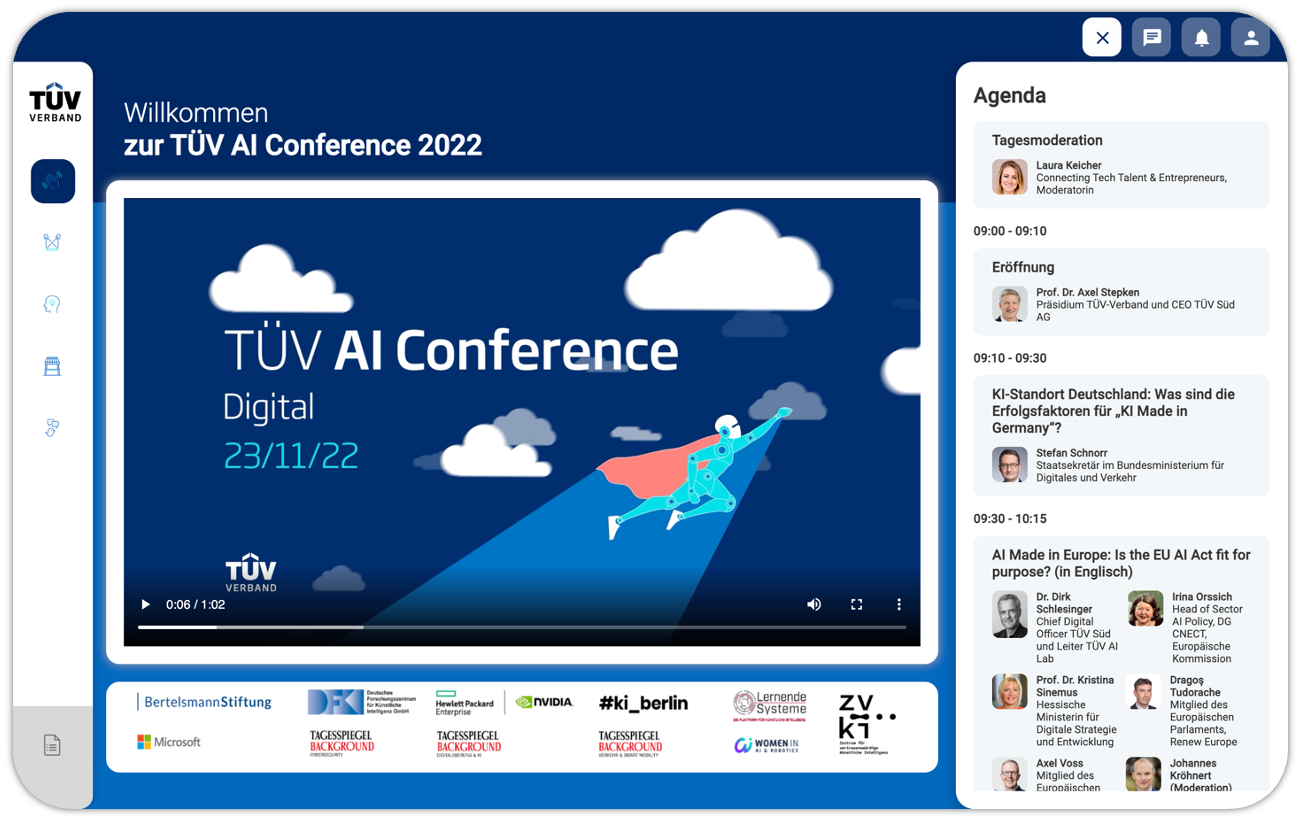 Customized
Streavent is a perfect fit if you need more than a livestream or video call but are also looking for a cost-effective, flexible and perfectly branded solution without hassle. Whether it's an on-site, hybrid or virtual event.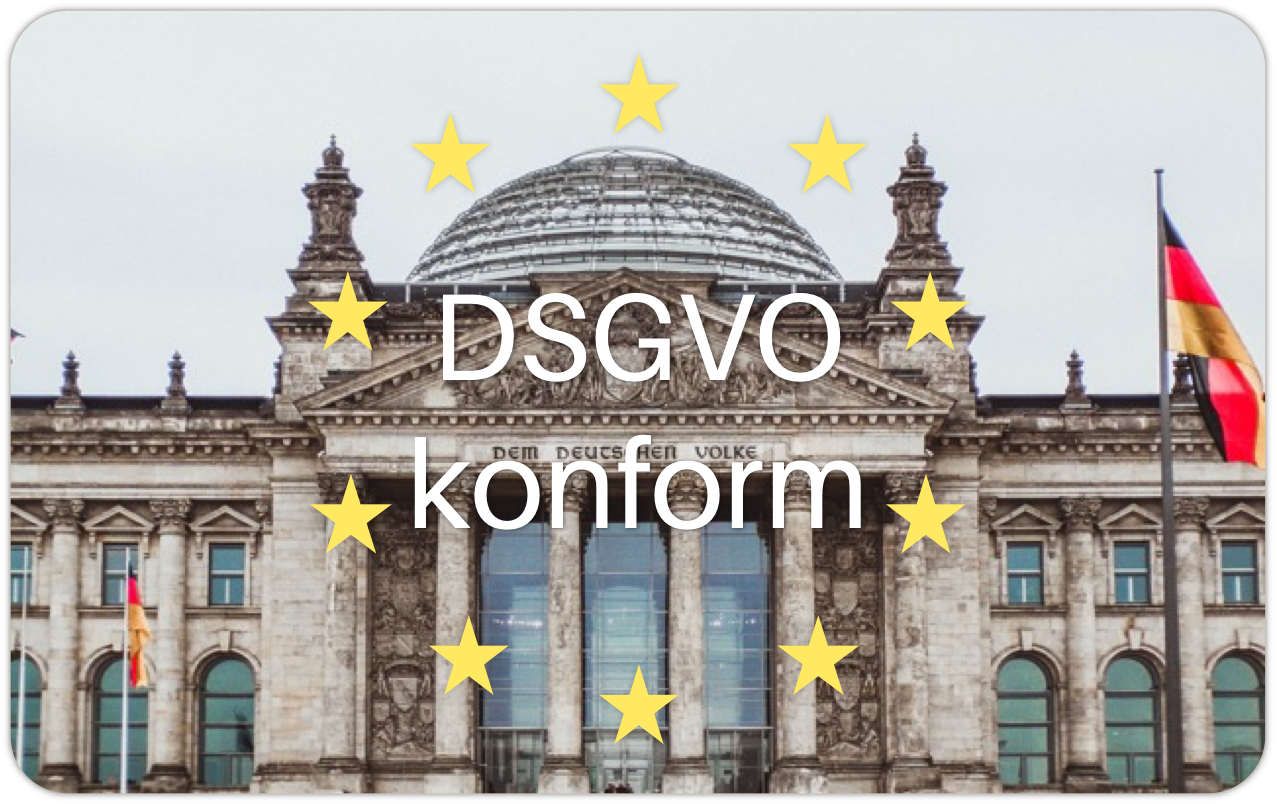 100% DSGVO
As a German company, we care deeply about customer satisfaction and data security. We are constantly developing to provide you with a product that follows the strict, data protection regulations of the EU.
Hundreds of events. Thousands of connections
Don't worry, we Streaventers don't bite. Book a demo with no obligation via our calendar.
We would be happy to advise you!
The software for events and education
Easily create professional event apps and event platforms in individual design with flexible functionality.

Whether webinar, on-site, hybrid or digital - Streavent is the right choice and saves time. 100% Made in Germany, 100% DSGVO compliant.