How do we help?
The smartest implementation since online events exist. Thanks to our products all your wishes can be realized.
From the design of your own platform, to the use of a wide variety of modules, to the support of your event, we offer you our diverse products and first-class service.
The variability of our products can cover the versatility of your event needs. We provide you with the right tools for any type of event. Attendees can be informed by the personalized reception and from there directly guided to the keynote area. During the breaks the networking area can be used to get to know each other, right before the individual workshops start in the workshop area. Our expo area offers a versatile exhibition space for you, your partners and sponsors.
Streavent - Diversity
The Streavent ABC - From conferences to the implementation of trade fairs
We as Streavent are characterized by the diversity and usability of our products. Conferences, webinars, trade fairs, internal events, marketing events, as well as workshops have already been conducted with us. All our customers have been consistently satisfied with our service and products. Get an overview of the customers who entrust themselves to us.
Reception
Streavent - An experience from start to finish
Welcome your attendees with an inviting graphic or even a personal welcome video. Your attendee can get an overview with the flexible agenda and also directly see by whom the event is sponsored.
Advertising banners of your sponsors
Personal greeting video
Flexible agenda with different tabs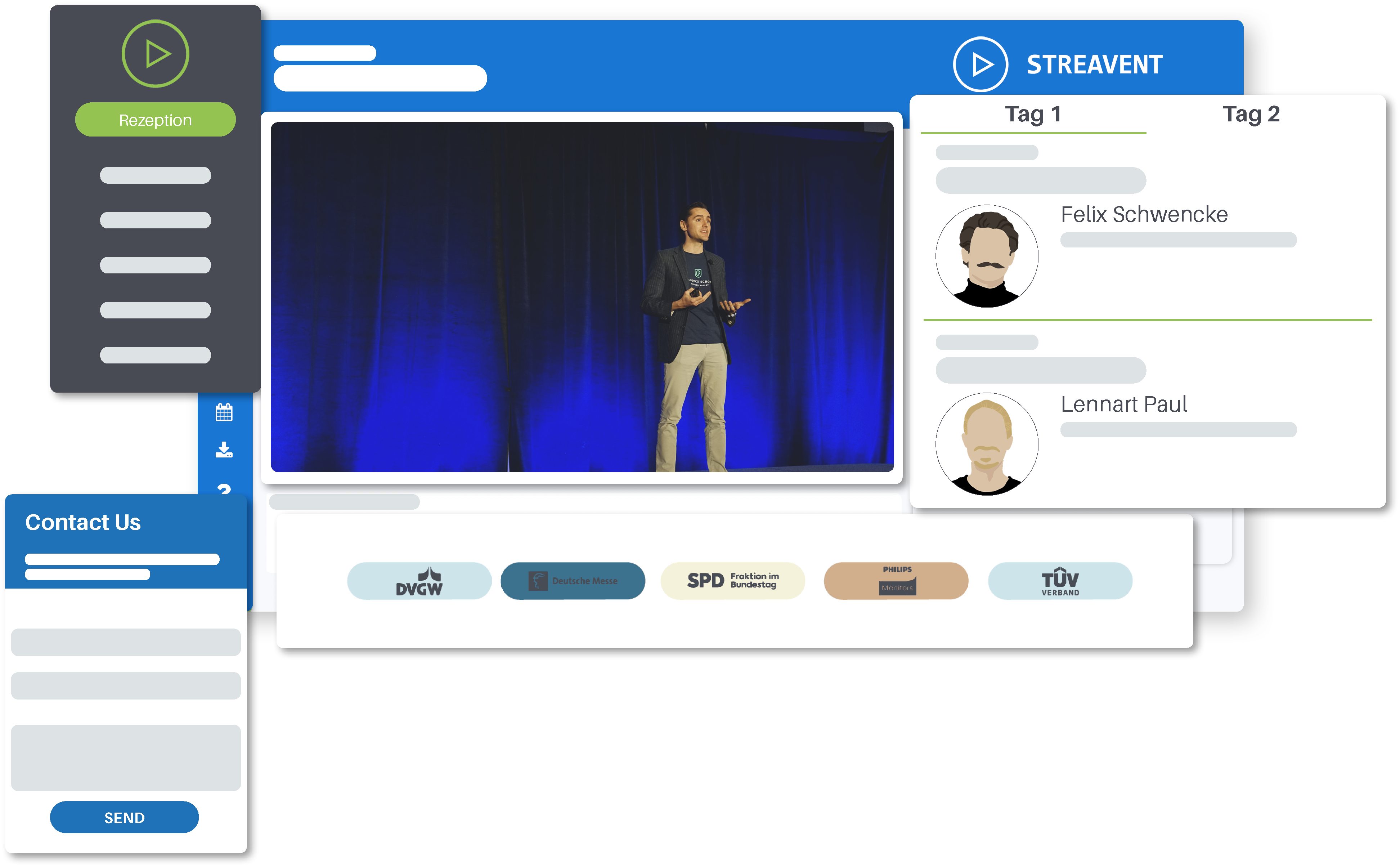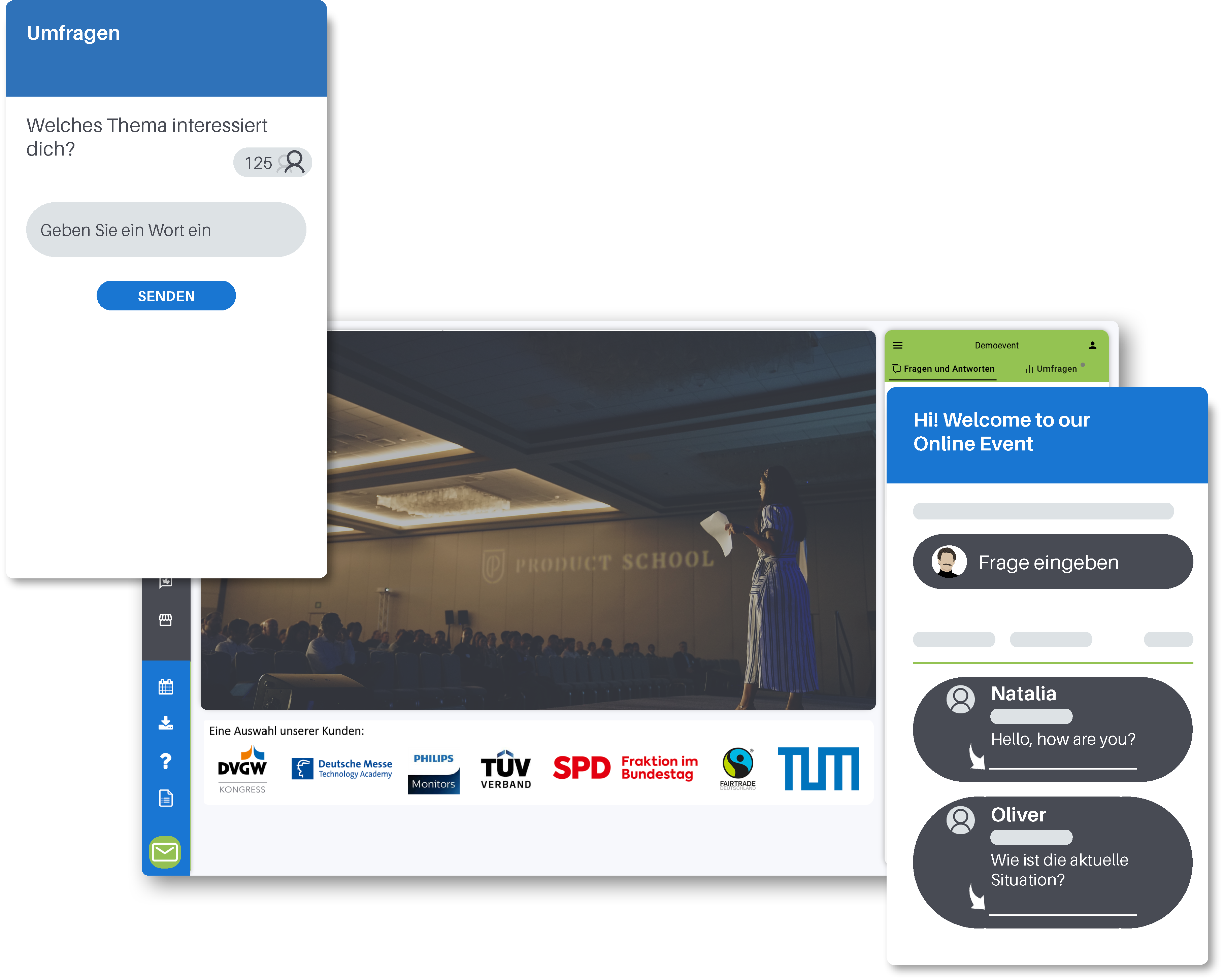 Keynote
Live & Digital
Our keynote module is a one-directional livestream. It is particularly suitable for lectures and panel discussions. Event participants can interact with speakers and answer polls through seamlessly integrated interaction tools.
Interaction through live chat
Embedding Slido, Mentimeter and many more
Advertising banners of your sponsors
Workshop
Group work on the whiteboard - no problem with us
For more interaction possibilities and joint work, the workshop module is recommended. Here, the participants can take part in the discussion with camera and microphone and contribute to the creation of results on a whiteboard. The split screen is particularly popular for embedding Miro, for example, but various games and much more are also possible. Ask us for a current listing.
Splitscreen function and embedding Miro
Integration of Microsoft Teams, Zoom, WebEx and many more possible
Breakout sessions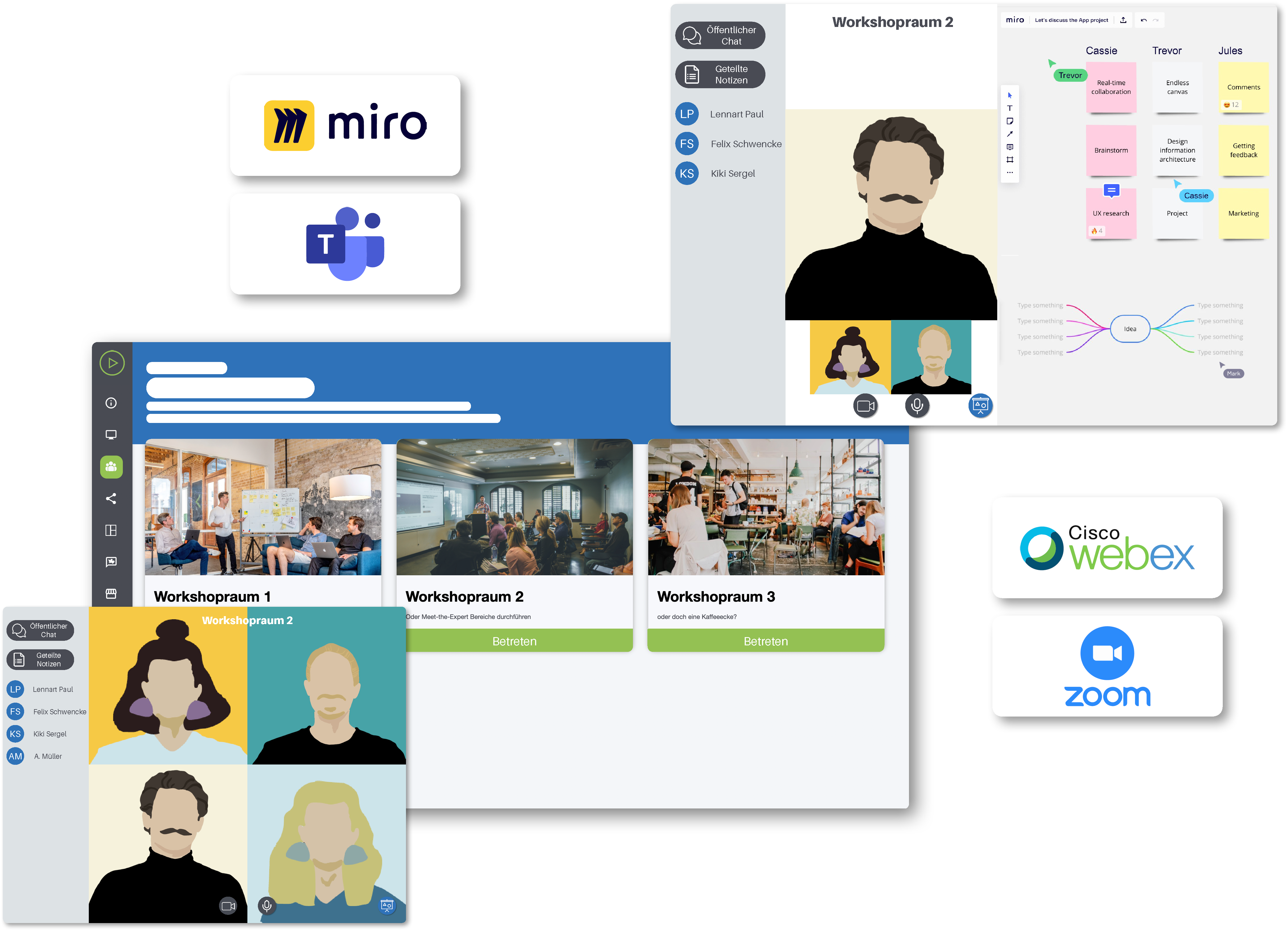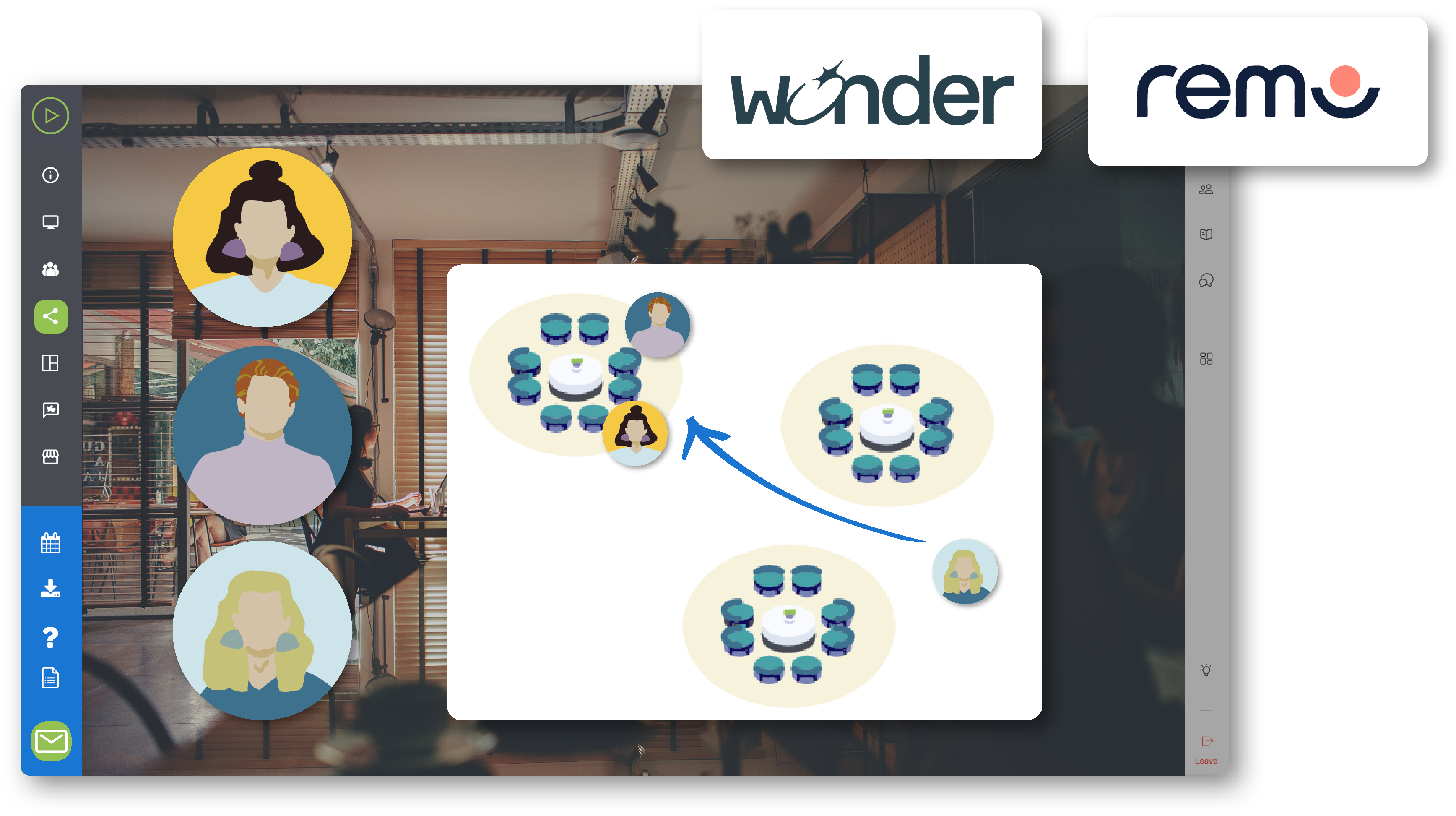 Networking
Streavent connects - always and everywhere
Enable networking among attendees. The networking area is available for them to use as a break room or to make new contacts. We work closely with the best networking solutions on the market and can seamlessly integrate solutions such as Wonder or Remo.
Use your favorite networking tool
Integration of Wonder, Remo and many more possible
Expo
Present and recruit customers with our Expo-Area
A versatile exhibition space for partners and sponsors or a structured presentation of thematic content. Each Expo booth has the possibility to include PDFs, download, videos, links and virtual video conference rooms to provide interested parties with the desired contact options and information. The areas can be designed by the exhibitors themselves and provide accurate statistics on usage figures afterwards.
Keyword search across all exhibitor stands
Configurator for the exhibitor
Book appointments through seamless Calendly integration
Live analytics for optimal marketing added value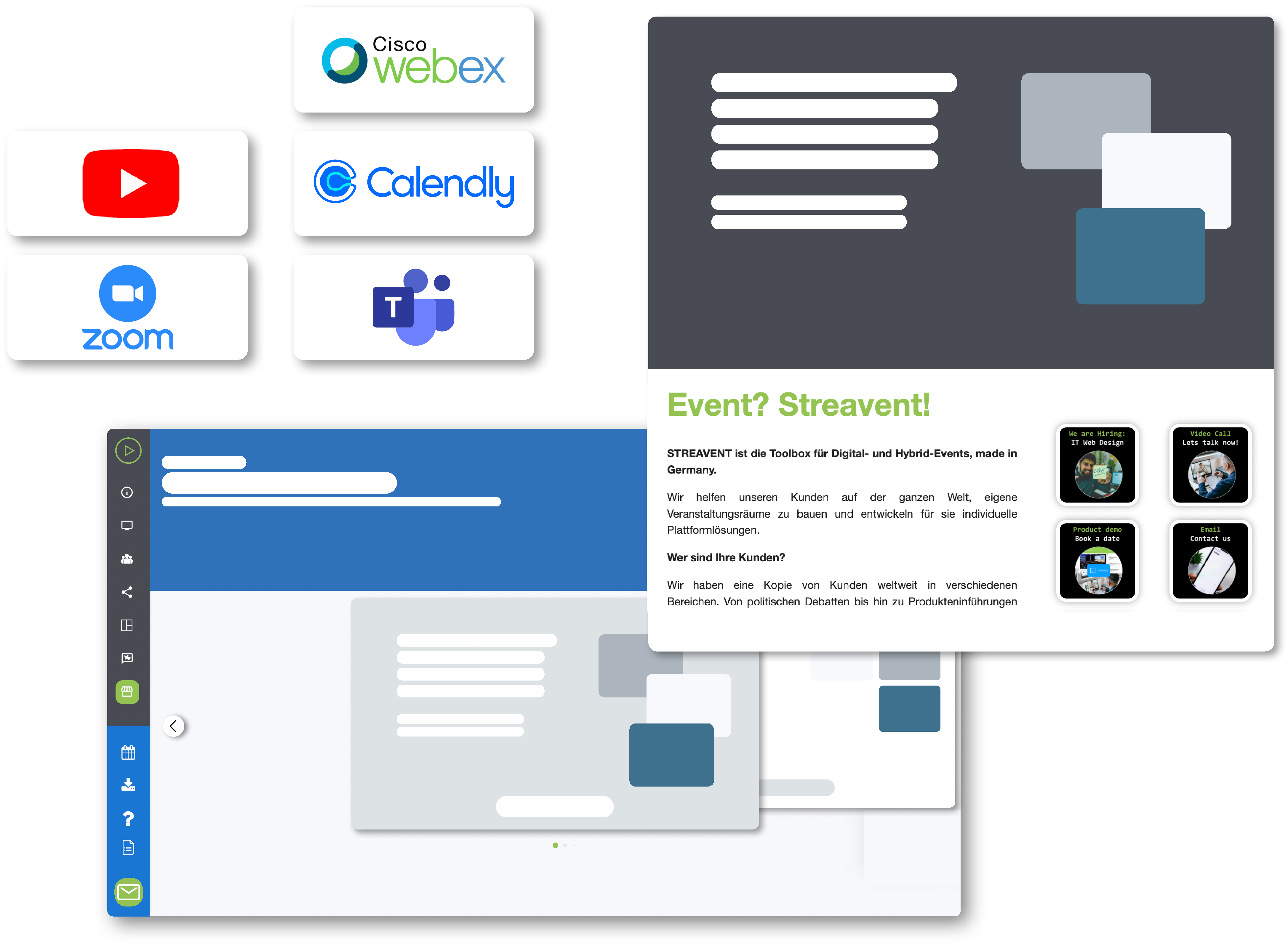 Start now
Easily and quickly go from customer to designer
Our newsletter - Never miss anything
Be the first to hear about our new features and new events